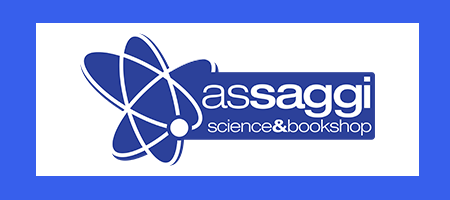 Cosa vuol dire occuparsi delle dinamiche delle nostre società nell'era di Internet? Chi deve occuparsene? E con quali metodi? E quale ruolo possono giocare gli individui? Sistemi 'tecno-sociali' è la locuzione usata correntemente per identificare sistemi sociali, come i nostri, in cui la tecnologia si fonde in maniera originale ed imprevedibile con aspetti cognitivi, comportamentali e sociali, propri degli essere umani. Le nuove tecnologie della comunicazione e dell'informazione svolgono un ruolo sempre più pervasivo per la nostra cultura e la nostra quotidianità. Se questa rivoluzione non giunge, evidentemente, senza controindicazioni e nuove sfide globali emergono costantemente, nuove opportunitaà straordinarie si aprono per una comprensione profonda della complessitaà delle nostre società, con lo scopo finale di predirne ed eventualmente controllarne la dinamica e l'evoluzione. Ne parleremo con Vittorio Loreto, fisico, e Domenico Parisi, psicologo.
Vittorio Loreto
Vittorio Loreto è professore associato di Fisica all'università  Sapienza di Roma e leader di ricerca presso la Fondazione ISI di Torino, per la quale dirige il gruppo di Information Dynamics. Sta attualmente spendendo un periodo di congedo sabbatico presso il Laboratorio di Computer Science della Sony a Parigi. La sua attività scientifica è incentrata principalmente sulla fisica statistica dei sistemi complessi e sulle sue applicazioni interdisciplinari. Negli ultimi anni si è occupato della fisica dei mezzi granulari, di complessità e teoria dell'informazione, della teoria delle reti complesse e di evoluzione del linguaggio. Da qualche anno lavora attivamente allo studio dei cosiddetti sistemi tecno-sociali, che mescolano in maniera non banale aspetti cognitivi, sociali e tecnologici. Su questi temi ha coordinato diversi progetti internazionali ed è attualmente coordinatore di un progetto, finanziato dalla Fondazione Templeton, sullo studio delle dinamiche della creatività e dell'innovazione. Vittorio Loreto ha pubblicato oltre un centinaio di articoli su riviste internazionali e presieduto l'organizzazione di diversi workshops e conferenze. È stato vice-chairman di STATPHYS 23, la 23ma International Conference on Statistical Physics of the International Union for Pure and Applied Physics (IUPAP), tenuta a Genova nel 2007.
Domenico Parisi
Domenico Parisi lavora all'Istituto di Scienze e Tecnologie della Cognizione del CNR di cui è stato direttore dal 1986 al 1994. È stato professore ordinario di Piscolinguistica all'Università  di Roma La Sapienza e ha insegnato in diverse università italiane e all'Università  di California a Berkeley. Si occupa di robot visti come strumenti di una nuova scienza del comportamento umano e delle società umane basata sul principio che, solo se riusciamo a costruire robot che fanno tutto quello che fanno gli esseri umani, possiamo dire di avere effettivamente capito gli esseri umani. Domenico Parisi è anche interessato alla costruzione di Ambienti Digitali che simulano le società umane e che, essendo dotate di un interfaccia semplice e motivante, permettono a tutti di capire le società in cui oggi vivono gli esseri umani e che cosa bisogna fare per renderle migliori. Ha pubblicato molti articoli su riviste internazionali e diversi libri in italiano e in inglese. Recentemente è uscito il suo libro Future Robots: Towards a Robotic Science of Human Beings (Amsterdam, Benjamins, 2014) che describe il lavoro fatto negli ultimi 25 anni.
Ripreso da:
http://www.libreriaassaggi.it/events/caffe-scienza-lo-studio-delle-dinamiche-sociali-nellera-di-internet/
Info sull'evento:
http://www.socialdynamics.it/events/caffe-scienza-le-dinamiche-sociali-al-tempo-di-internet/