Semiotic Dynamics in Online Social Communities
posted by
Vittorio Loreto
on October 18, 2006 at 6:05 pm
no comments
II Bagnovignoni meeting
Semiotic Dynamics: Grammar
Bagnovignoni, October 23-26th October, 2006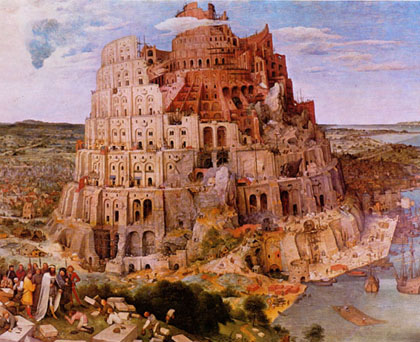 The Hotel Posta Marcucci (http://www.hotelpostamarcucci.it/) in Bagnovignoni
will host the second workshop on Semiotic Dynamics, focused this year
on Grammar. Here is the list of participants:
Andrea Baldassarri
Andrea Baronchelli
Ciro Cattuto
Joachim de Beule
Bart De Vylder
Vittorio Loreto
James Minett
Andrea Pagnani
Alberto Petri
Andrea Puglisi
Vito D.P. Servedio
Luc Steels
Remi Van Trijp
Pieter Wellens
no comments yet »
RSS feed for comments on this post. TrackBack URI
Leave a comment
You must be logged in to post a comment.
TAGora project started on June 1st 2006
Sixth Framework Programme, Information Society Technologies, IST call 5, Contract N. 34721
Powered by WordPress | Entries and comments feeds | Valid XHTML and CSS